Artificial intelligence (AI) is changing the way we interact with technology, and there are some interesting AI tools that can help individuals and businesses improve their productivity, communication, and decision-making processes. In this article, we will explore some of the most useful AI tools available today.
Top 40+ Interesting AI Tools of 2023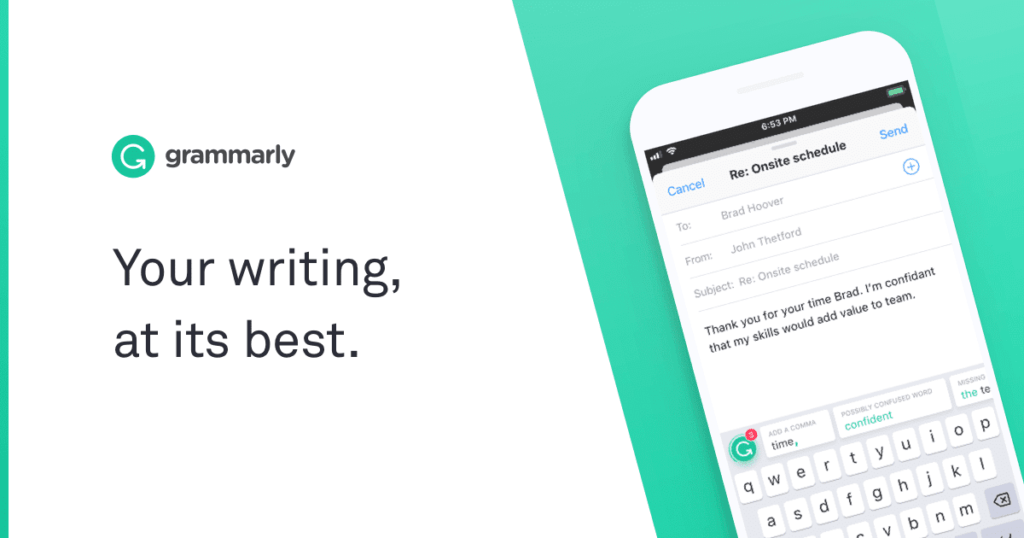 Grammarly is an AI-powered writing tool that helps individuals and businesses improve their writing skills. The tool uses natural language processing (NLP) algorithms to analyze the text and suggest corrections for grammar, spelling, and punctuation errors. Grammarly also provides suggestions for improving the clarity and tone of the text, making it more engaging and readable.
Hootsuite Insights is an AI-based social media monitoring tool that can help businesses track their social media performance and engagement. The tool uses machine learning algorithms to analyze the social media data and provide insights on customer sentiment, brand awareness, and competitor analysis. With Hootsuite Insights, businesses can gain a deeper understanding of their customers and make data-driven decisions to improve their social media strategies.
3. IBM Watson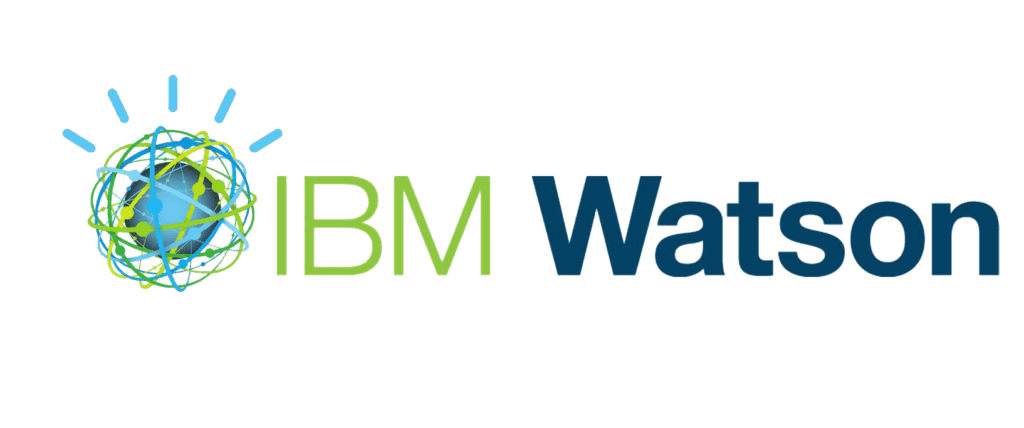 IBM Watson is a powerful AI tool that can help businesses with a variety of tasks, including customer service, data analysis, and decision-making. Watson uses machine learning algorithms to understand natural language and provide answers to complex questions. The tool can also analyze large amounts of data to identify patterns and trends, making it a valuable tool for businesses looking to gain insights from their data.
4. Chatfuel
Chatfuel is an AI-powered chatbot builder that helps businesses create chatbots to improve their customer service and communication. The tool uses natural language processing (NLP) to understand customer inquiries and provide relevant responses. Chatfuel can also integrate with popular messaging platforms like Facebook Messenger, making it a valuable tool for businesses looking to improve their customer engagement on social media.
5. Cleanup
Remove unwanted objects from photos, people, text, and defects from any picture.
6. Resumeworded
Online resume and LinkedIn grader instantly scores your resume and LinkedIn profile and gives you detailed feedback on how to get more opportunities and interviews.
7. Soundraw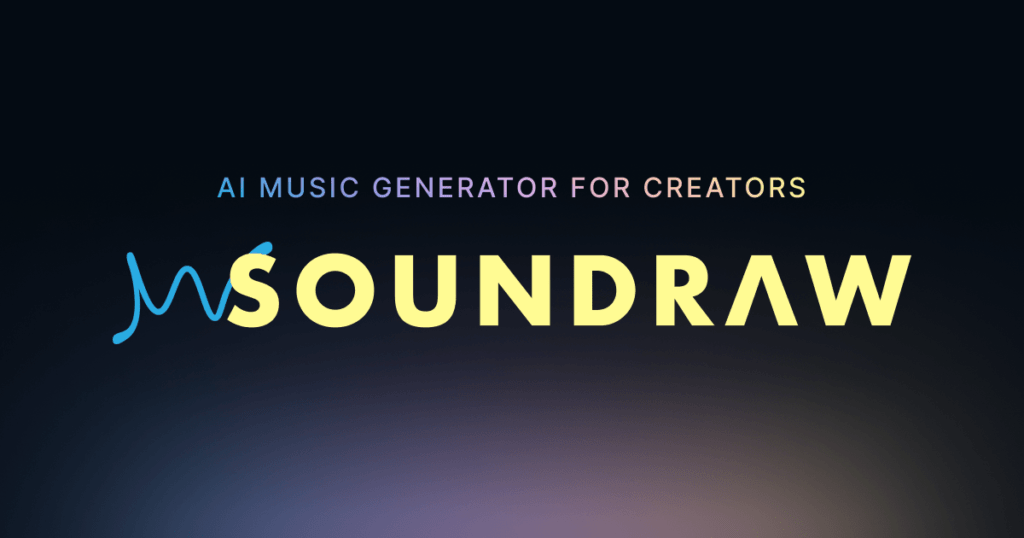 Soundraw is a music generator for creators.
Select the type of music you want genre, instruments, mood, length, etc, and let Al generate beautiful songs for you.
8. Looka
Design a Logo, make a website, and create a brand identity you'll love with the power of Al.
9. Copy
Get a great copy that sells. Copy.ai is an Al-powered copywriter that generates high-quality copy for your business."
10. Writesonic
It's an AI-based website for writing professional copy for your freelancing work or business. Just choose a template, write a short description & generate great copies.
11. Rephraser.co: Rephraser.co is an AI-powered sentence rephraser tool to paraphrase content online and enhance the text quality of content.
12. Beautiful.ai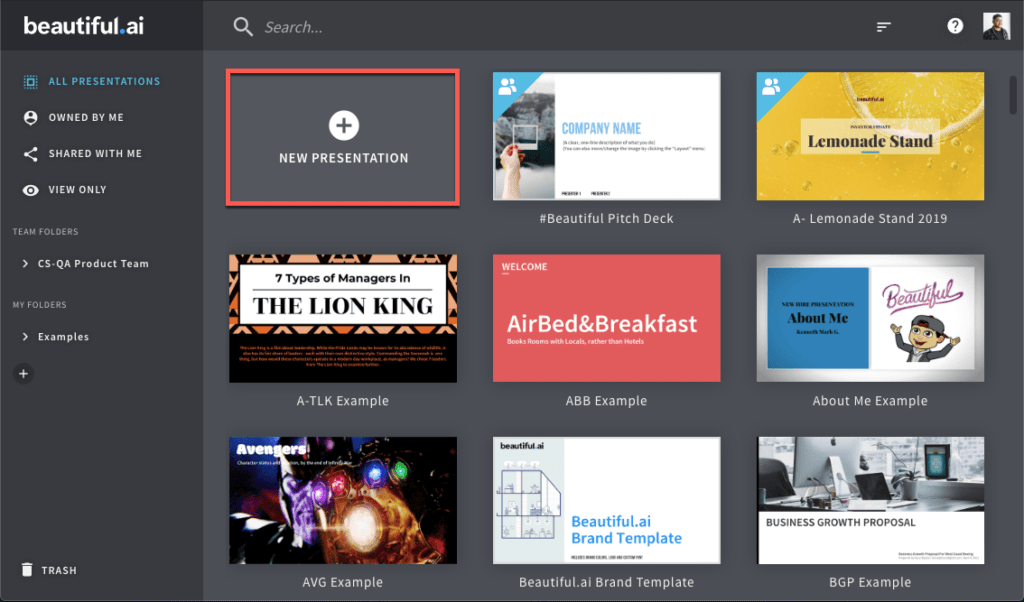 Use it if you want to make incredible presentations that are different from normal PPTs. It's an expert deck designer, so you don't have to be. Make your business look brilliant.
13. Khroma.co
Upload your picture and in one tap, you'll get all Social Media Posts. One of my favorite AI Image Resizer for Social Media handles.
14. Cutout.pro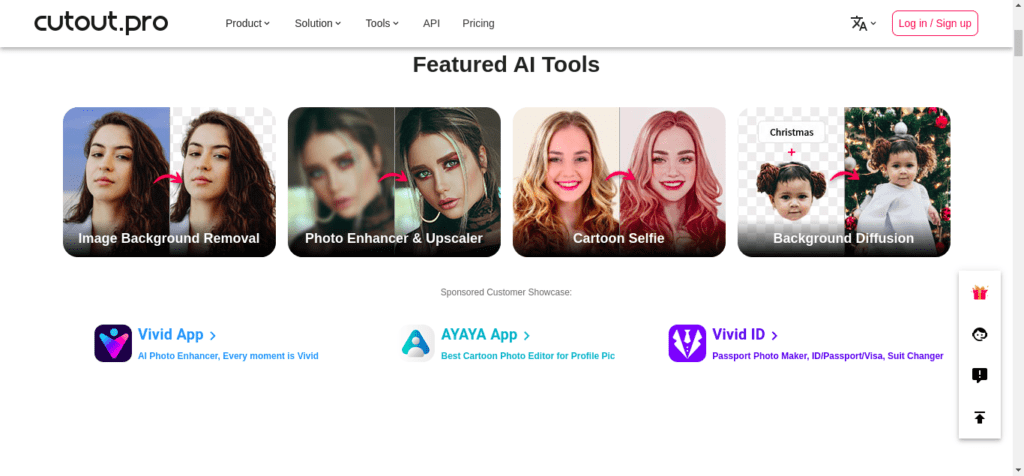 Following are some best features of the cutout.pro website.
Image Background Removal
Photo Enhancer and Upscaler
Cartoon Selfie
Background Diffusion
Photo Colorizer
15. Krisp: Krisp's AI removes background voices, noises, and echo from your calls, giving you peace of call
16. Beatoven: Create unique royalty-free music that elevates your story
17. Cleanvoice: Automatically edit your podcast episodes
18. Podcastle: Studio quality recording, right from your computer
19. Flair: Design branded content in a flash
20. Illustroke: Create killer vector images from text prompts
21. Patterned: Generate the exact patterns you need for and design
22. Stockimg: Generate the perfect stock photo you need, every time
23. Copy: AI-Generated copy, that actually increases conversion.
24. CopyMonkey: Create Amazon listings in seconds.
25. Ocoya: Create and schedule social media content 10x faster.
26. Unbounce Smart Copy: Write high-performing cold emails at scale.
27. Vidyo: Make short-form vids from long-form content in just a few clicks.
28. Maverick: Generate personalized videos at scale.
29. Quickchat: AI chatbots that automate customer service charts.
30. Puzzle: Build an AI-powered knowledge base for your team and customers.
31. Synthesia: Create AI videos by simply typing in text.
32. descript: New way to make videos and podcasts.
33. Otter: Capture and share insights from your meetings.
34. Inkforall: AI content (Generation, Optimization, Performance).
35. Thundercontent: Generate Content with AI.
36. Dall-E: Dall-E is an AI tool that can generate incredible images from text descriptions. Just describe what you want to see, and Dall-E will create it.
37. Artbreeder: This tool allows you to combine and evolve images, creating unique and stunning visual art. It uses deep learning to generate images based on your inputs, so every result is different and unpredictable.
38. Amper Music: Say goodbye to boring stock music. Amper Music is an AI music composer that can create original, royalty-free music in seconds. Simply select the genre and mood you want, and Amper will take care of the rest.
39. Voicesynth: This tool allows you to create custom voices for any purpose. Whether you want to voiceover a video or create a voice for your virtual assistant, Voicesynth can generate a realistic voice.
40. Sembly AI: This tool is a godsend for students or people who tend to forget things. It enters into your google meet or Zoom, listens to everyone speaking, and automatically creates summaries of the call.
41. Unscreen
Remove the background from any of your videos in one click. You don't need a green screen now, record your videos and get rid of your background.
In conclusion, AI tools are changing the way we work and communicate, and there are some interesting tools available that can help individuals and businesses improve their productivity and decision-making. Whether it's a writing assistant, social media monitoring tool, personal assistant, data analysis tool, or chatbot builder, there is an AI tool available to help you achieve your goals. By leveraging the power of AI, you can work smarter and more efficiently, and stay ahead of the competition.
So this is all for this blog folks. Thanks for reading it and I hope you are taking something with you after reading this and till the next time …
Read my last Blog: Easiest way to Restore Old Images using GFPGAN
Check out my other machine learning projects, deep learning projects, computer vision projects, NLP projects, and Flask projects at machinelearningprojects.net.