Hey guys, So here comes the tenth blog of the Handwritten notes series which we started. We will be talking about Support Vector Machines in this blog. I have uploaded my handwritten notes below and tried to explain them in the shortest and best way possible.
The first blog of this series was NumPy Handwritten Notes and the second was Pandas Handwritten Notes. If you haven't seen those yet, go check them out.
Let's go through the Support Vector Machines notes…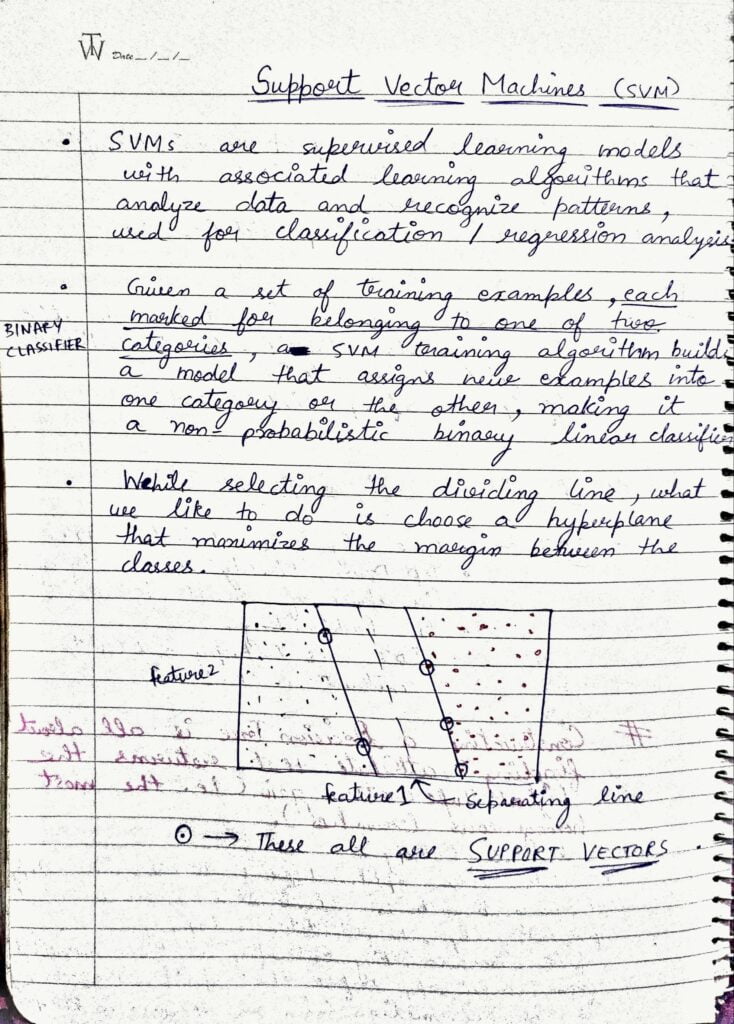 SVMs are supervised learning models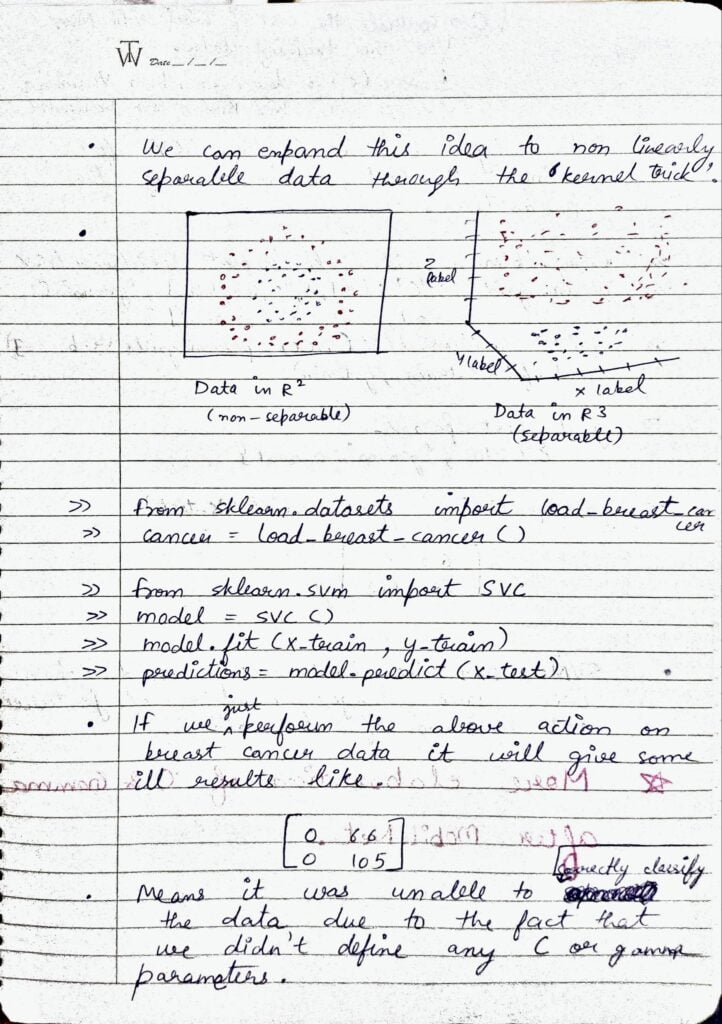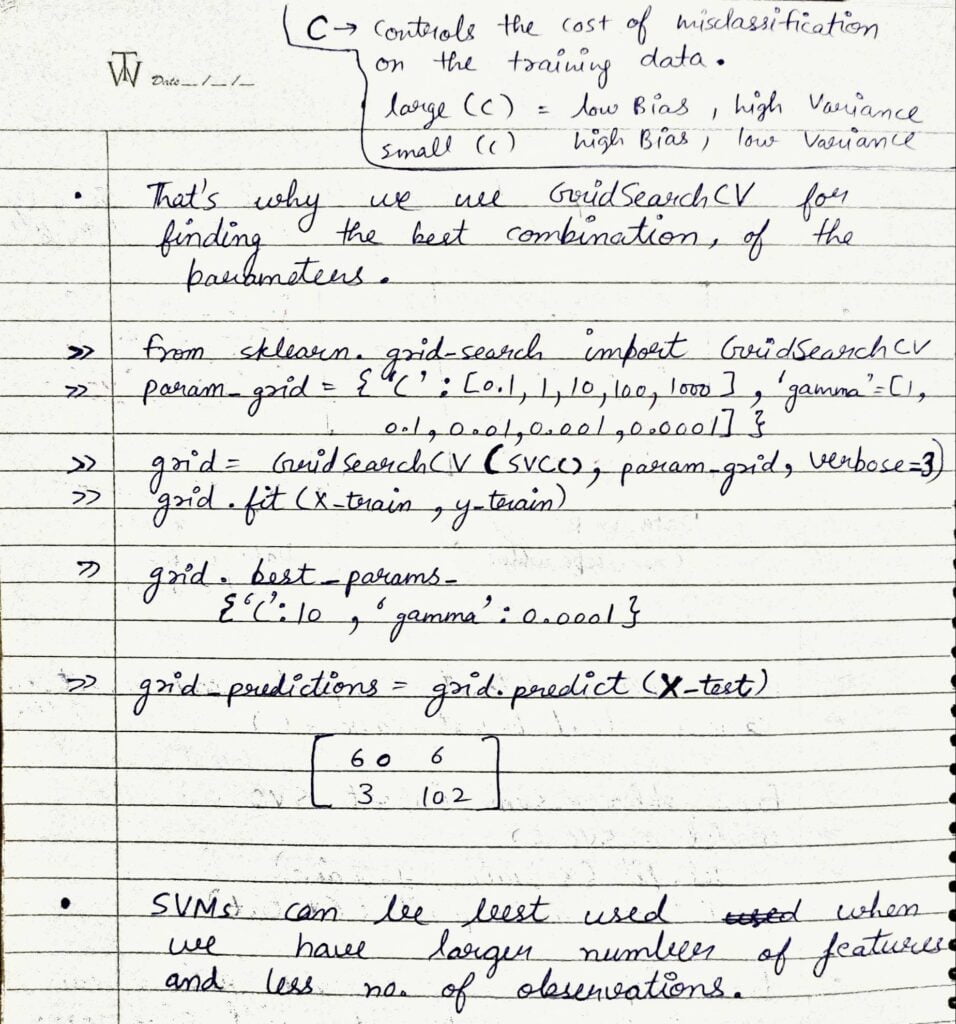 Do let me know if there's any query regarding Support Vector Machines by contacting me on email or LinkedIn.
So this is all for this blog folks, thanks for reading it and I hope you are taking something with you after reading this and till the next time ?…
READ MY PREVIOUS BLOG: DECISION TREES – LAST-MINUTE NOTES
Check out my other machine learning projects, deep learning projects, computer vision projects, NLP projects, Flask projects at machinelearningprojects.net.